This is pretty neat! TIGSource just ended the Assemblee compo, a two-part challenge where people posted art/sound assets one month, and the second month people had to make games out of the posted assets. Forum member oryx posted some amazing 8×8 sprites:

I thought these were great, and then it occurred to me: 8×8 sprites? Those can be rendered on a Meggy Jr RGB! So I took out the Meggy, installed the drawing program, and drew some of Oryx's sprites.
Well, it turns out that FrozenCow on the TIGSource forums made a game based off the rendering style of my camera-captured Meggy Jr, using some of Oryx's sprites! It's reminiscent of Petri Purho's Post I.T. Shooter. It's called Led's Get Shooting!, and you can download it here (Windows).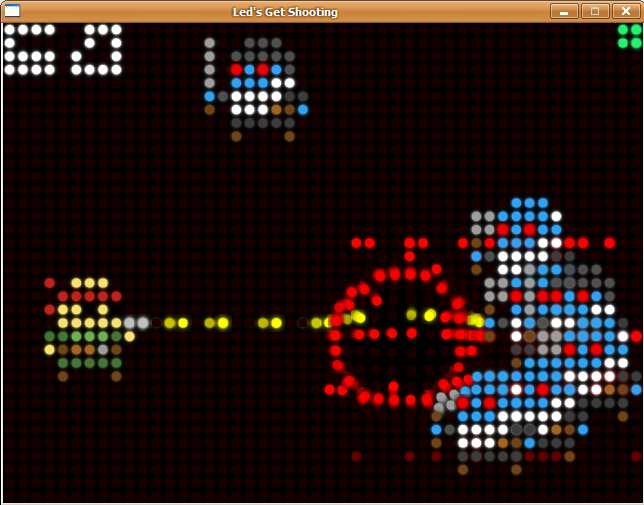 So yeah. I didn't end up making a game for Assemblee like I had planned, but someone else stepped in and did the next best thing. I love it when I indirectly provide inspiration for a game.