Tiny Subversions and Magical Wasteland proudly present:
Press Like This
a Magical Subversions joint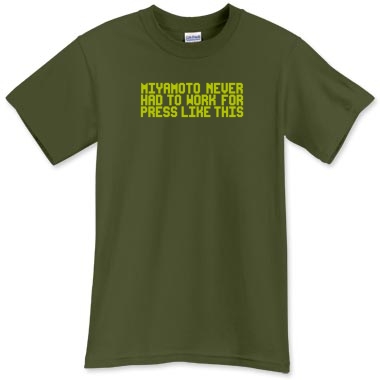 Show everyone just how hard life is as an indie game developer!
These real-life words succinctly capture the drama and the pathos of the struggling auteur.
You asked for it (by "you" we mean Petri Purho), and now it is yours to own.
Available in many colors, sizes, and styles.
Font is "Casual Encounter" by Anna Anthropy. Support her donation drive!